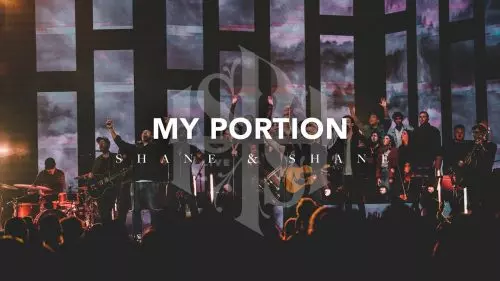 Audio Download My Portion MP3 by Shane & Shane
Artist: Shane & Shane
Song Title: My Portion
Genre: Gospel
Released: 2023
Check-Out this amazing brand new single + the Lyrics of the song and the official music-video titled My Portion from PSALMS, HYMNS, AND SPIRITUAL SONGS ALBUM by a Renowned and anointed Christian / Gospel singer and recording music artist Shane & Shane whose mission is to be a blessing many people through kingdom music.

Stream and Download this amazing mp3 audio single for free and don't forget to share with your friends and family for them to be a blessed through this powerful & melodius gospel music, and also don't forget to drop your comment using the comment box below, we look forward to hearing from you. Thanks!! . #GospelJingle
Shane & Shane My Portion Lyrics
Whom have I in heaven but You
I desire none but You
My heart and flesh may fail but
You are the strength of my heart
You are my portion forever
Whatever things were gain
I've counted loss
for the sake of my Reward
More than that I'm counting
everything a loss compared to this
to knowing Christ my Lord.