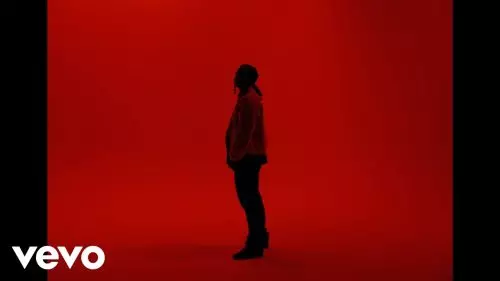 Audio Download Ez MP3 by KB
Artist: KB
Song Title: Ez
Genre: Gospel
Released: 2023
Check-Out this amazing brand new single + the Lyrics of the song and the official music-video titled Ez by a Renowned and anointed Christian / Gospel singer and recording music artist KB whose mission is to be a blessing many people through kingdom music.

Stream and Download this amazing mp3 audio single for free and don't forget to share with your friends and family for them to be a blessed through this powerful & melodius gospel music, and also don't forget to drop your comment using the comment box below, we look forward to hearing from you. Thanks!! . #GospelJingle
KB Ez Lyrics
Moreno papi loco back to work come and see me
got a taste of fame but the a flavor didn't intrigue me
I am never gassed up, my drive been an EV
Compliments are hollow we ain't tricked when they treat me
Dripping Living Fiji / peeking at the cheat sheet
How  you wanna beat me
When I am not competing 
Love it when they throw the salt I add it to my seasoning
I don't argue credit homie you can have it for freely
My father sees me
And my glory coming I don't need a nominee seat 
Anointed me with oil that's why I'm talking Greasy
Black af1 energy they try'na crease me 
Boy this was too easy 
Y'all don't know the KB who I was back in BC
My X-men was a Wolverine I marveled that He freed me
Use to wanna roll them double R's Puerto Ric' speech
Up in PR up  couple sweet heart sippin' rum and kiwi
I would live for the dreams of the top believe me
I was woken up I couldn't speak I heard the king's speech
Christ Jesus go me through this bitter sweetly
I was down to die for this so canceling is easy
Did this here for years even no one respected it
All these knives in my back I'll prolly build a set with it
Healings Set up backwards so I don't stay upset with it
Cross before the crown I already I accepted it
Suffer for what's right an honor I am out here flexin' it
You went Hollywood boy you too Impressed with it
How your Yawn at the God  who made stars through instant messages
God is in control it's grace here ain't no manifesting it 
K to the second I put my name on it spell it KB
6'2 but when praying on my knees I look like 8 ft 
That's Johova-Nissi the serpents underneath me 
I was down to die for this yo' threats are way too 
C'mon man
Thats too easy!
Easy
Moreno papi loco back to work come and see me
Got a taste of fame but the a flavor didn't intrigue me
I am never gassed up, the squad an EV
I'm tell you vision everytime I'm on your tv
Keep the P&L the balance of my soul increasing
HGA the law and I'm just rolling through the precinct
In Atlanta for the weekend, come and reach me
Sippin' peachtree on peachtree it's me and Creezy
I was down to die for this apologies
The un-followings… that's a Bahama Breeze
You can't…you can't cancel God is that a comedy? 
KB KB they gon' kick you out and I'm like "Probably!"
I can't be P.C, computer on my free speech
I ain't talking D.C. I'm talking Phyllis Wheatly 
And with the pen, defy the whole world, you can be free
Loving Jesus yoke is light, and the burden easy