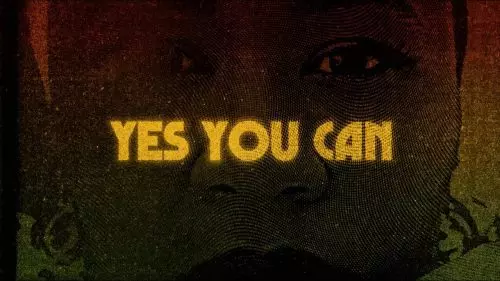 NEW 2022 LATEST GOSPEL MUSIC ALERT; Emeli Sandé Yes You Can Emeli Sandé Check-Out this amazing brand new single + the Lyrics of the song and the official music-video titled Yes You Can from LET'S SAY FOR INSTANCE ALBUM by a renowned American music artist Emeli Sandé

Stream and Download this amazing mp3 audio single for free and don't forget to share with your friends and family for them to be a blessed through this powerful & melodius gospel music, and also don't forget to drop your comment using the comment box below, we look forward to hearing from you. Thanks!! . #GospelJingle
DOWNLOAD HERE
Emeli Sandé Yes You Can Lyrics
[Verse 1]
Does it feel like light at end of tunnel's getting even harder to believe in?
Like the days are merging into one and spring could be just any other season now?
Does it feel like you were trying to learn to swim but somehow landed in the deep end?
Are you running out of faith you'll ever find a way to complete your mission now?
[Chorus]
Yes, you will
Yes, you can
Find the strength in you deep within
Even though it feels like quicksand
Don't lose faith you will rise again
Yes, you will
Yes, you can
I'm reaching out to you to take my hand
For you there's a much bigger plan
Yes, you will
Yes, you can
[Verse 2]
Could you really use some sleep, but usually find you're always sleepless in the nighttime?
Have you tried your best at staying positive, but finally giving up on bright side?
Do you have a thousand dreams, but then a million reasons why you won't achieve them?
If you're on the edge, oh, please, I beg, just take a breath and take a sec to listen now
[Chorus]
Yes, you will
Yes, you can
Find the strength in you deep within
Even though it feels like quicksand
Don't lose faith you will rise again
Yes, you will
Yes, you can
I'm reaching out to you take my hand
For you there's a much bigger plan
Yes, you will
Yes, you can
Yes, you will
[Bridge]
Feels like
Feel you're running out of power
And this may be your final hour
Know the best is yet to come
Promise me you'll please hold on
Can't seem to find no-one to trust
Feels like your heart has turned to dust
Know that love is on the way
Know that there'll be brighter days
Yes you will and yes you can
For you there's a greater plan
I hope you hear and understand
[Chorus 2]
Oh yes, you will and yes you can
Oh yes, you will and yes you can
Yes, you will and yes, you can
Oh yes, you will and yes you can
Oh yes, you will and yes you can
[Outro]
Greater plans (Yes, you will)
Greater plans (Yes, you can)