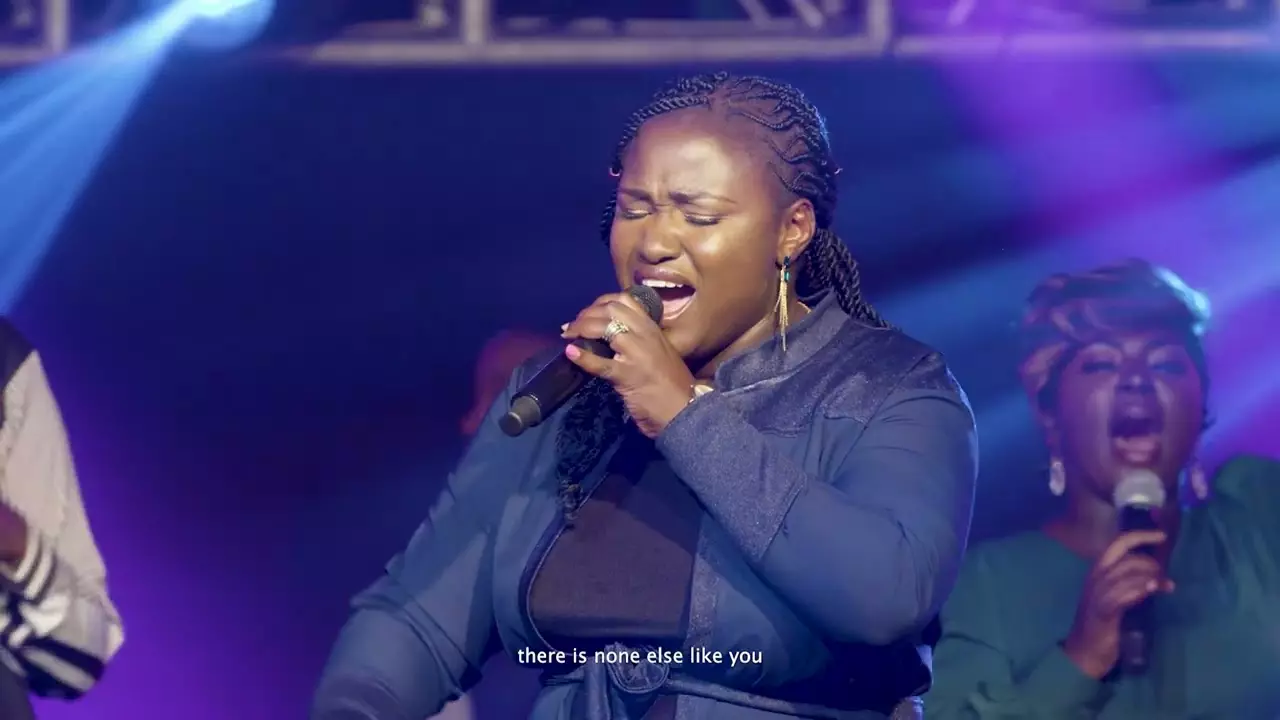 New Music Download Wewe Ni Rafiki MP3 by John Lisu Ft. Babrah Peres Check-Out this amazing brand new single + the Lyrics of the song and the official music-video titled Wewe Ni Rafiki by a Renowned and anointed Christian / Gospel singer and recording music artist John Lisu whose mission is to be a blessing many people through kingdom music.
Song Title: Wewe Ni Rafiki
Artist: John Lisu Ft. Babrah Peres
Genre: Gospel
Released: 2023
Duration: 12:36

Stream and Download this amazing mp3 audio single for free and don't forget to share with your friends and family for them to be a blessed through this powerful & melodius gospel music, and also don't forget to drop your comment using the comment box below, we look forward to hearing from you. Thanks!! . #GospelJingle
John Lisu Wewe Ni Rafiki Lyrics
Yesu umekuwa upande wangu. Umesikia dua yangu, wewe ndiye rafiki wangu wa karibu. Afya ya uso wangu.
Song Lyrics;
(Swahili & English)
Wewe u Mtakatifu
Mungu mwenye nguvu
Sifa zako za kaa milele
(You are holy oh powerful God, your praise is everlasting)
Mfalme wa utukufu, nyota ya asubuhi
Nitaimba sifa zako Bwana
(King of glory, star of the morning; I will sing your praises Lord)
Wewe ni rafiki yangu wa karibu
Nitaimba sifa zako
(You are my close friend & confidant, I will sing your praises)
Wewe ni afya ya uso wangu
Nitasimulia ajabu zako Bwana
(You are the health of my countenance, I will tell of your wonders Lord)
Unifiche sasa chini ya mbawa zako
Nifunike kwa mkono wako ewe Mungu
(Hide me now under your wings, cover me with your hand oh God)
Bahari ikiinuka mafuriko yakivuma
Utakuwa nami hutaniacha Bwana
(When the oceans rise and thunders roar; you will be with me, you will not leave me Lord)
(Repeat wewe ni rafiki yangu wa Karibu)
Wastahili wewe e Bwana
Hakuna mwingine kama wewe
(You are worthy oh Lord; there is none else like you)
(Repeat many times)
Hebu inua mikono yako kwa Bwana mwambie wastahili (lift up your hands to the Lord tell him "You are worthy ")