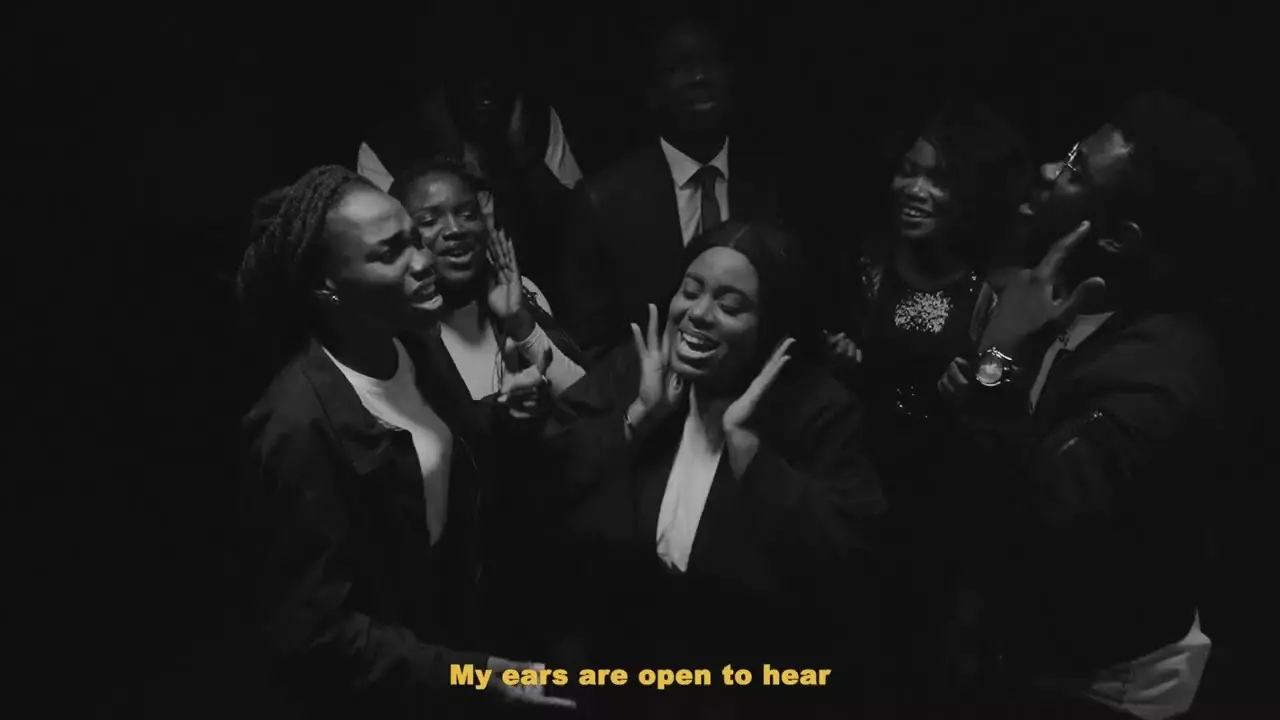 New Music Download Look What You'Ve Done "Lwyd" Refix MP3 by Greatman Takit Ft. 121Selah Check-Out this amazing brand new single + the Lyrics of the song and the official music-video titled Look What You'Ve Done "Lwyd" Refix by a Renowned and anointed Christian / Gospel singer and recording music artist Greatman Takit whose mission is to be a blessing many people through kingdom music.
Song Title: Look What You'Ve Done "Lwyd" Refix
Artist: Greatman Takit feat. 121Selah
Genre: Gospel
Released: 2023
Duration: 04:39

Stream and Download this amazing mp3 audio single for free and don't forget to share with your friends and family for them to be a blessed through this powerful & melodius gospel music, and also don't forget to drop your comment using the comment box below, we look forward to hearing from you. Thanks!! . #GospelJingle
Greatman Takit Look What You'Ve Done "Lwyd" Refix Lyrics
For I am sure that neither death nor life,
nor angels nor rulers,
nor things present,
nor things to come,
nor powers,
nor highness nor death,
nor anything else in all creation,
will be able to separate us from the love of God in Christ Jesus our Lord,
AMEN.
(Rap)
Yeah, I was broken from the day I was born,
begotten into a race I didn't know how to run.
Your sovereignty in this place gave my father a son,
I wasn't meant to be here, but You're a marvelous One (marvelous One) huh
My phone didn't ring for You to give me a call,
and all the trauma that I carried didn't stop You at all.
For everytime that I trespassed You gave a speech with your blood,
cuz You would rather die than watch this boy taking the fall.
I feel like a fraud for the longest, if I'm just being honest,
but every failure after failure was me being furnished.
You put your image that I could have sworn would be tarnished, on the inside of this man who deserves to be punished.
Who would have thought that my point of view would be green,
my shepherd dipping His hand in the dirt for me to be clean,
The lawful captive for most of the times but you intervened,
you woke me up from my slumber so I could live in your dreams, JESUS
Look what you've done already, blessings be coming heavy.
You fill my mouth and belly,
you satisfy me early.
These ops be coming near me, You make me armed and ready,
You teach my hands to steady, these ops no longer scare me.
You break my prison bars (yeah)
I walk thru open doors (yeah)
These boozes of addiction
(yeah yeah yeah)
You healing all the scars.
It put me in detention, porn even made it worse.
But your performed the stitching, You even went as far as
going thru Hades gates,
looked like a grave mistake
but You're the chess Master,
that was a gambit mate.
Then you finessed after, going thru heaven's gate
opened the next chapter, I'm talking heavy grace.
I know what heaven is, I hear what heaven says,
Hope in my Lord the Father I know what heaven breathes,
made from the dust but truly I know what heaven gives,
once I was lost but truly I know where heaven lives.
So what's the end of this matter? I am His.
My salvation came on the platter that ever bleeds,
I am held by the grip of the Father that never leaves, so
I am humbled forever, I'm on my knees.
{Harmony}
What would I do without your love?
Feel the warmth of your arms around me. (see what you've done already)
Look what You've done already (you've done it all, Jesus, look at)
Look what You've done already
{Melody}
(what would I do Lord?)
What would I do without your love? (I feel your warmth, yeah)
Feel the warmth of your arms around me. (look what You've done already)
Look what You've done already (look what You've done already)
Look what You've done already
(look what You've done already)
Look what You've done already
(look what You've done already)
Look what You've done already
(my eyes are open)
my eyes are open to see
(my ears are open)
my ears are open (to hear) to hear
(and definitely my mouth)
my mouth is open (to speak) to speak
(of Your love oh God)
of Your love
(of Your love oh God)
of Your love
(of Your love oh God)
of Your love
(yeah)
of Your love
(my eyes are open)
my eyes are open to see
(my ears are open, Jesus)
my ears are open (yeah) to hear
(my mouth is open)
my mouth is open (to speak) to speak
(of Your love ooh)
of Your love
(of Your love Jesus)
of Your love
(of Your love)
of Your love
of Your love
look what You've done already
everything is done already